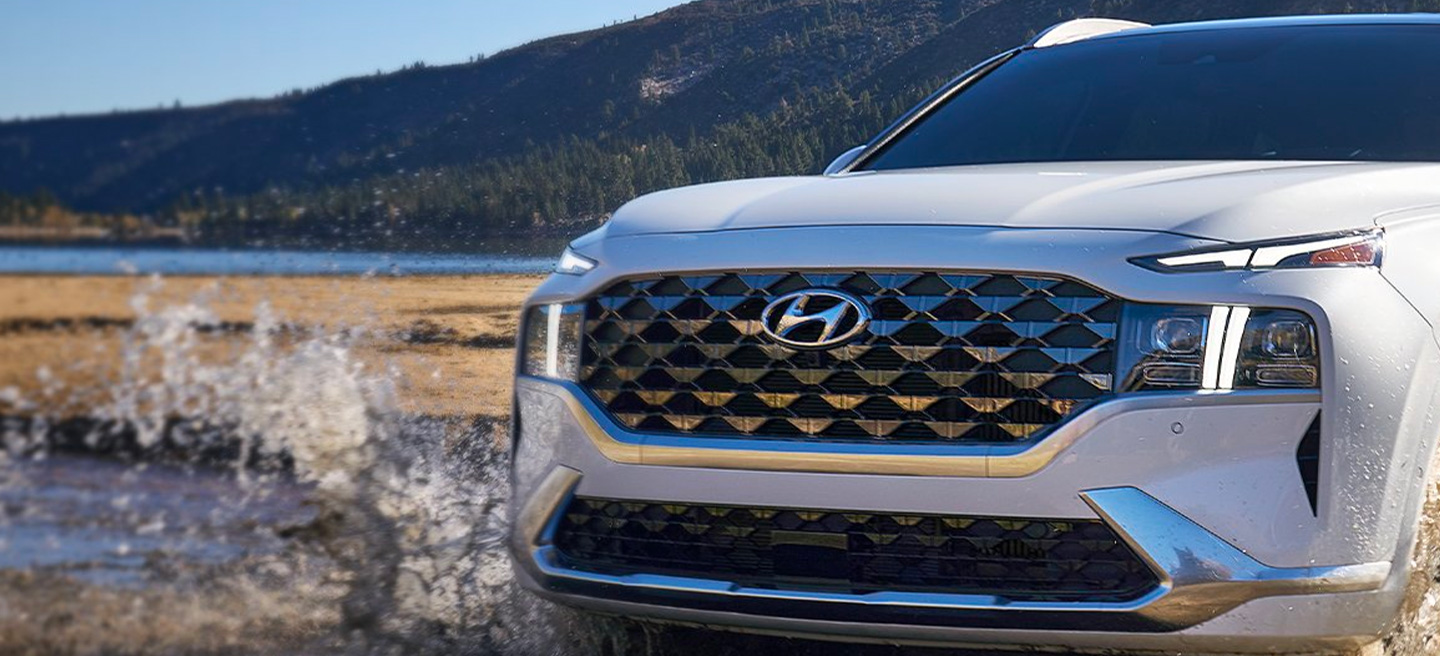 Hyundai All Wheel Drive Vehicles
Featuring our highly capable HTRAC AWD, available on most SUV models. 
Why should you buy a Hyundai all-wheel drive vehicle in Jacksonville, FL, Close to St. Augustine & Orange Park?
Hyundai all-wheel drive vehicles for sale at Westside Hyundai in Jacksonville, FL, close to St. Augustine and Orange Park, will give you extra traction on slippery roads. Hyundai TRACtion (HTRAC) All-Wheel Drive is the brand's signature system that keeps track of 50 vehicle inputs over 100 times per second to discover how much torque is needed for each wheel. When HTRAC detects any slippage, it will appropriately distribute power between the front and rear axles as well as apply light braking pressure to the left and right wheels so that you stay glued to the road. You can adjust how the system distributes torque using one of multiple drive modes - Comfort, Smart, Sport, Snow, and ECO.
HTRAC is available on most Hyundai SUVs and standard on several SUV models. You can browse WestsideHyundai's entire Hyundai inventory right now to see which ones in stock have this feature. Contact us when you're ready to take a test drive.
Ultimate traction when you need it most.
Hyundai AWD models are engineered to get you there, in any road condition. Our most advanced system, HTRAC AWD (Hyundai TRACtion All Wheel Drive), is available on most SUV models. HTRAC monitors 50 vehicle inputs over 100 times per second to calculate the torque needed for each wheel. If it detects slippage, this intelligent system reroutes power between the front and rear axles and applies subtle braking pressure to the left and right wheels to help you maintain traction.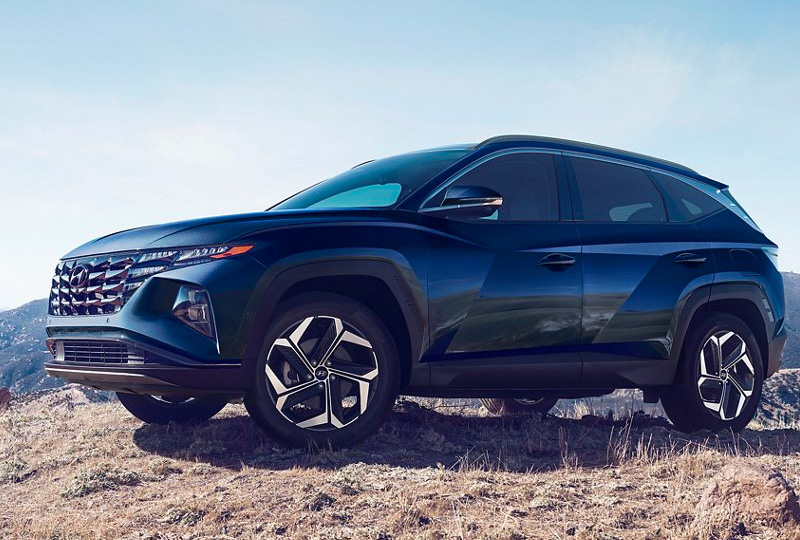 2022 TUCSON HYBRID
The all-purpose hybrid SUV.
The first-ever 2022 TUCSON Hybrid gives you everything you love about TUCSON-now with more MPG. Which means you'll get an all-around versatile hybrid with breakthrough design inside and out, plus the cutting edge in wireless technology and active safety. What's more, HTRAC All Wheel Drive is standard.
2022 SANTA FE HYBRID
The hybrid SUV for family adventures.
Take your epic family adventures even farther in the new SANTA FE Hybrid. It's the perfect combination of rugged HTRAC All Wheel Drive SUV capability, refined comfort, wireless connectivity and modern conveniences. Plus, with an outstanding 36 MPG, you'll spend less time at the pump and more time together out there. Which is exactly what SANTA FE Hybrid is all about.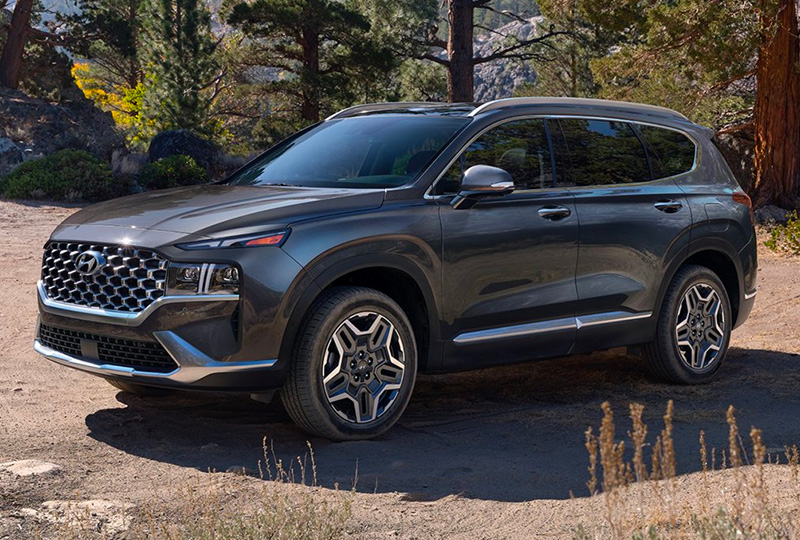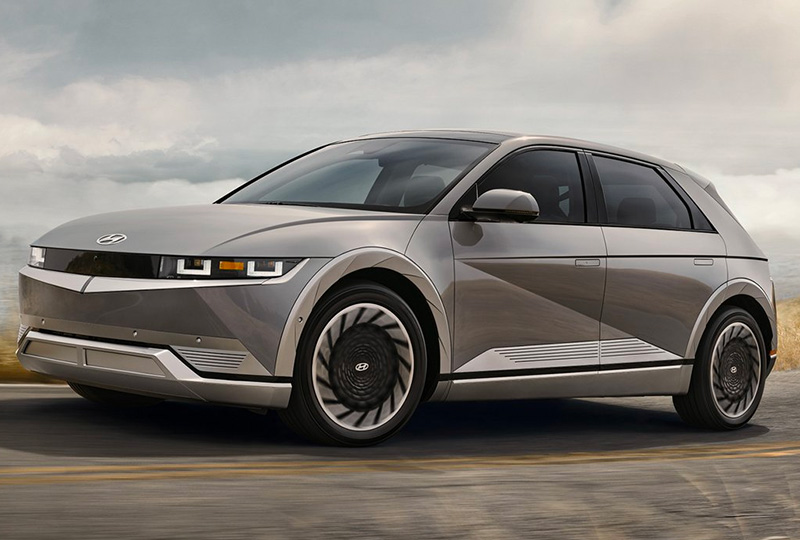 2022 IONIQ 5
Our new electric SUV. A new electric era.
Introducing our brand-new SUV that's also the first model we've ever built to be exclusively electric-the start of our groundbreaking series of electric models. So we took a future-forward approach to its ultramodern design, then gave it a spacious, innovative interior, ultra-fast charging and available HTRAC All Wheel Drive. The first-ever 2022 IONIQ 5.
2022 KONA
The small SUV that's big on adventure.
This is KONA like never before, our small SUV now more sophisticated than ever. Seriously refined with available features like a fully digital instrument cluster, a huge, tablet-like touchscreen, Wireless Apple CarPlay® or Wireless Android Auto™, and available premium touches like leather-trimmed seats. Plus, available All Wheel Drive means KONA can grip tight curves and handle tough weather with ease.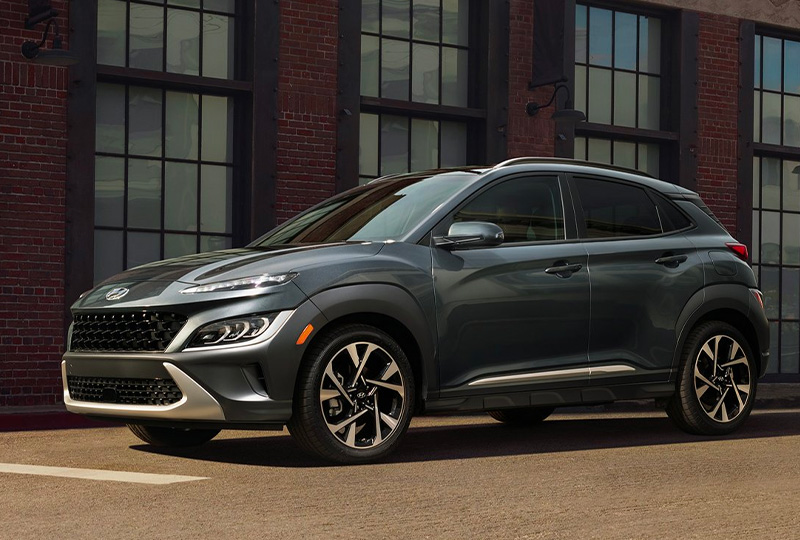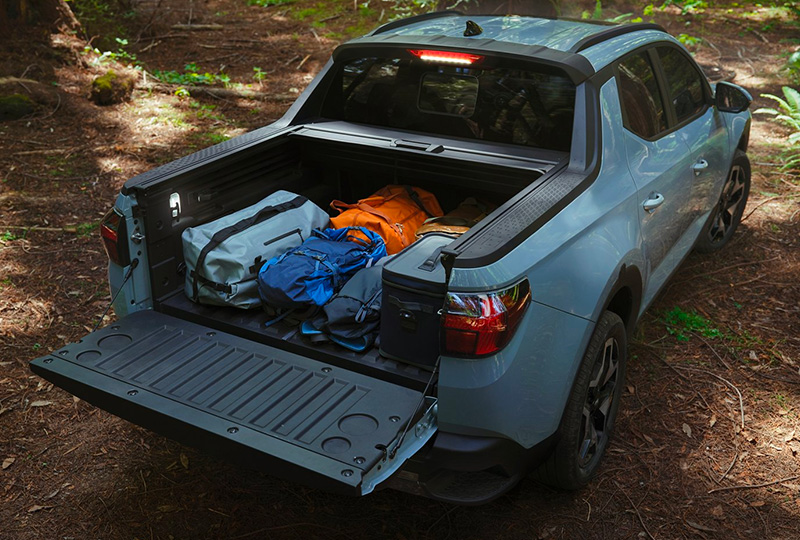 2022 SANTA CRUZ
Our first-ever Sport Adventure Vehicle.
Our first-ever SANTA CRUZ combines the best of both worlds-the premium comfort of our SUVs and the versatile open bed of a pickup. With available HTRAC All Wheel Drive, seating for 5 and all the latest tech and conveniences, it's go time, all the time.
2022 TUCSON
The modern adventure SUV.
The sporty yet sensible TUCSON delivers a sophisticated combination of space, flexibility, MPG and performance. With available HTRAC All Wheel Drive and a sculpted exterior that catches your eye with its newly designed headlights and grille, it's the perfect compact SUV for exploring the city.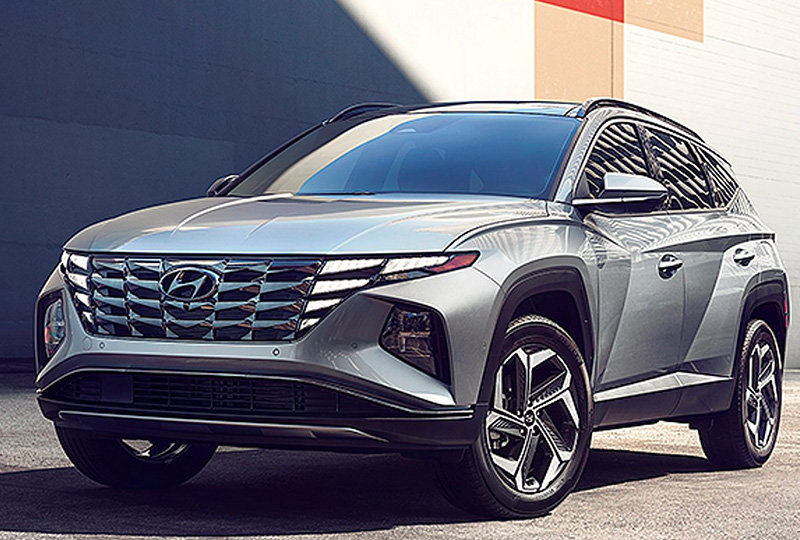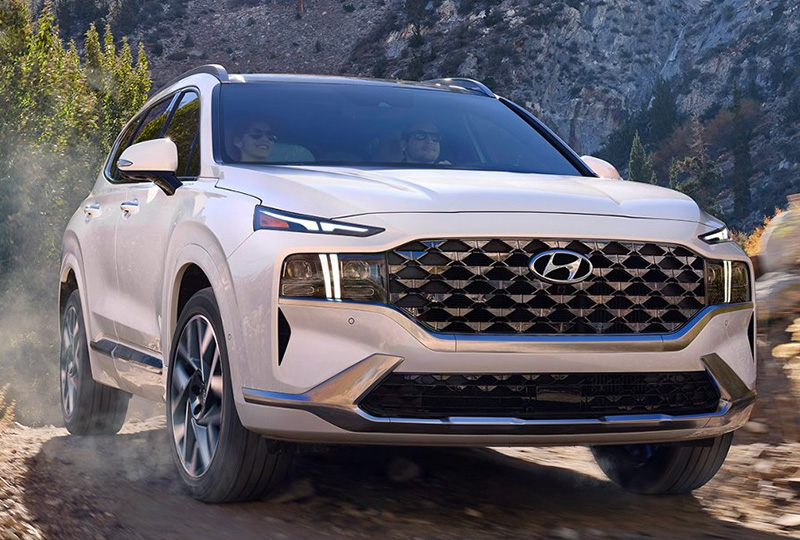 2022 SANTA FE
The adventurous family SUV.
More rugged than ever. More refined than ever. The 2022 SANTA FE makes every family adventure as comfortable and safe as possible. With advanced available features like Hyundai Digital Key, wireless device charging and available HTRAC All Wheel Drive, it's the SUV that brings out the best in every trip.
2022 PALISADE
The three-row, upscale SUV.
Intelligently equipped. Beautifully designed. Our most luxurious SUV seats up to 8 passengers, protecting them, and those around you, with advanced safety. Modern innovations like an available 10.25-inch touchscreen and 3rd-row power-folding seats make PALISADE feel as extraordinary as it looks. And with available HTRAC All Wheel Drive, its capabilities on or off the road are equally extraordinary.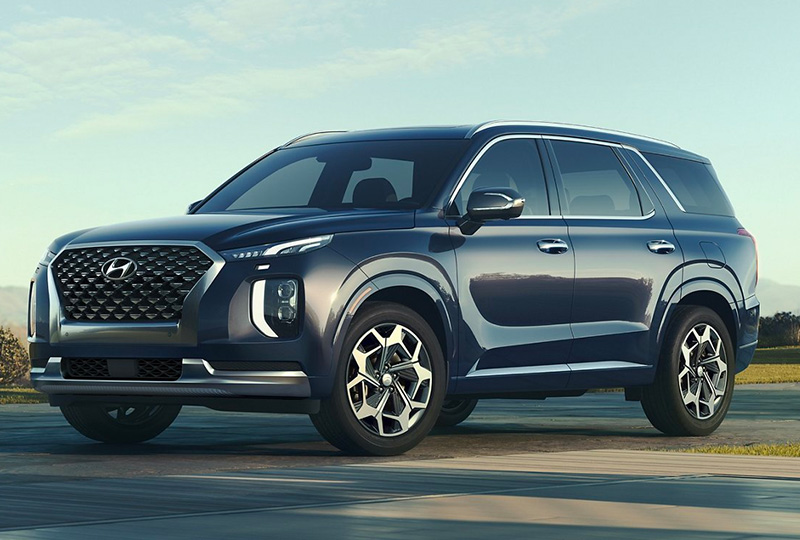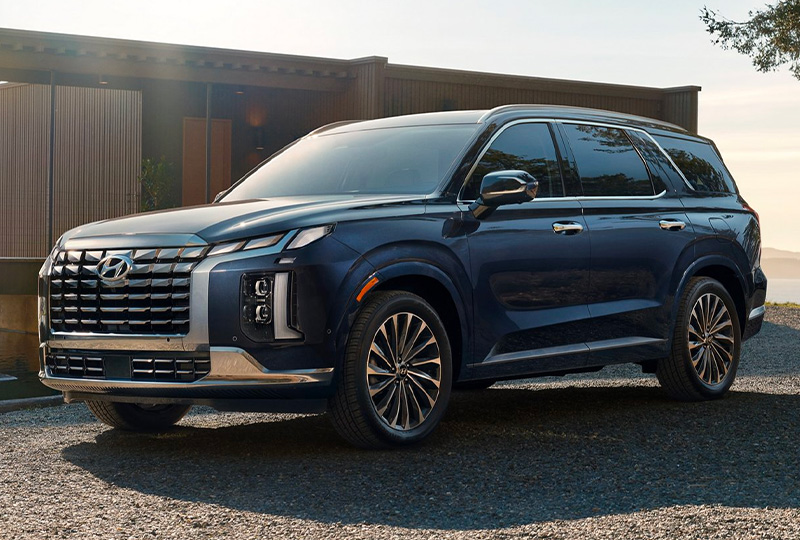 2023 PALISADE
Coming Summer 2022
Only our upscale SUV could get upgraded in PALISADE proportions like this. Advanced safety features like Smart Cruise Control with curve control. Luxurious standard conveniences like an expansive 12.3-inch navigation touchscreen, and a Wi-Fi hot spot. It also has an available Ergo Motion Driver Seat, and available Digital Key now supported by Apple iPhone®, in addition to Android smartphones.
Drive modes
Tailor your grip to match your mood.
With multiple drive modes that adjust how torque is distributed to each axle, Hyundai's AWD systems can easily be customized for various road conditions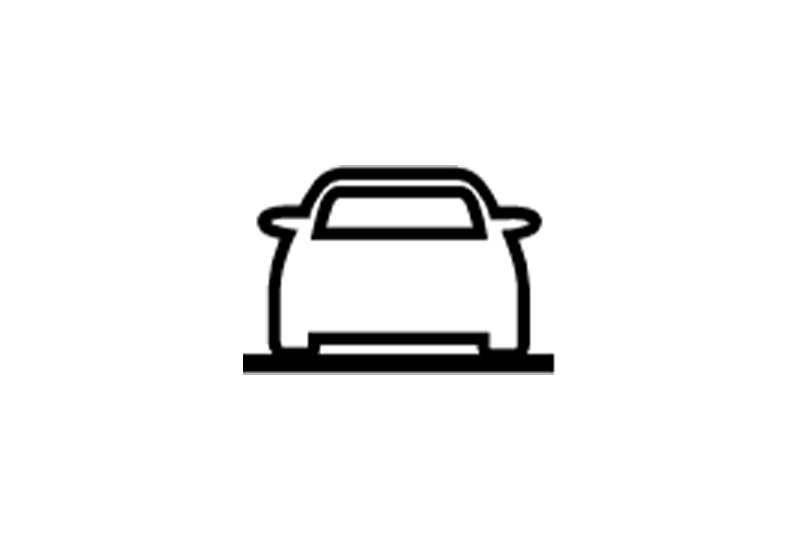 Comfort mode
Sends power to all four wheels, with up to 80% of torque directed to the front axle for stable control in all weather conditions.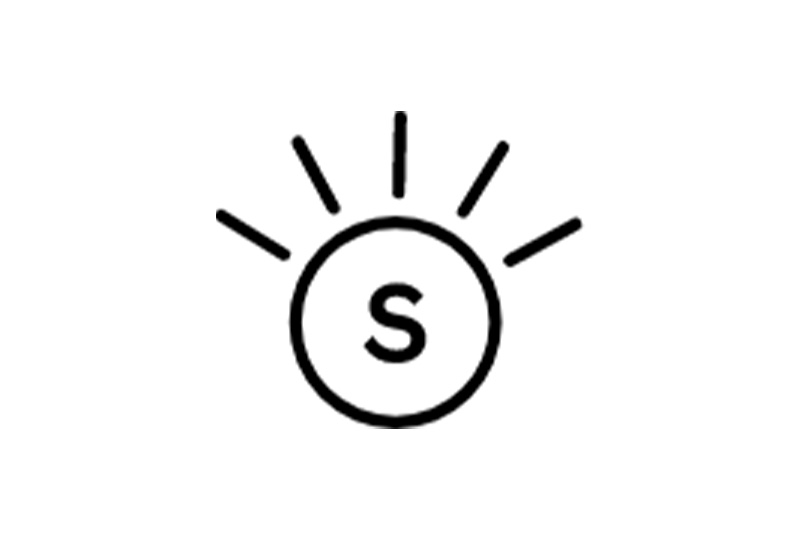 Smart mode
Sends up to 100% of torque to the front wheels, for improved fuel efficiency when ultimate traction is less of a concern.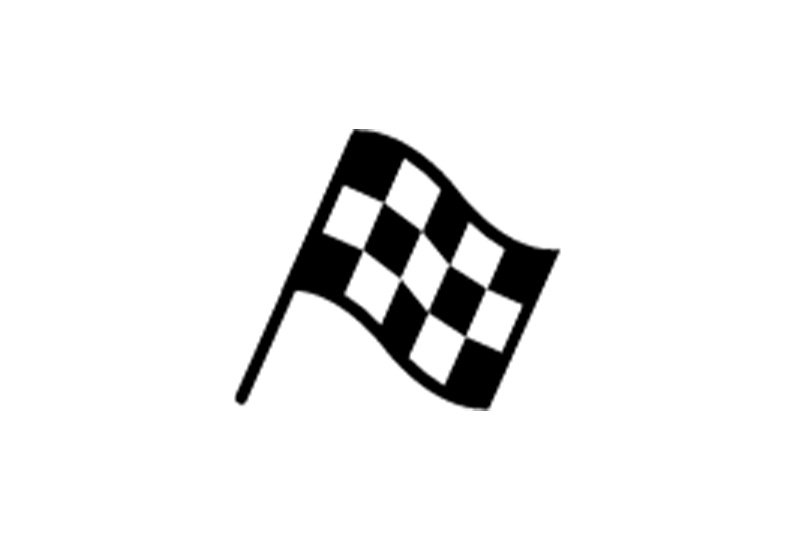 Sport mode
Up to 50% of torque is sent to the rear wheels for greater agility and more balanced control through corners.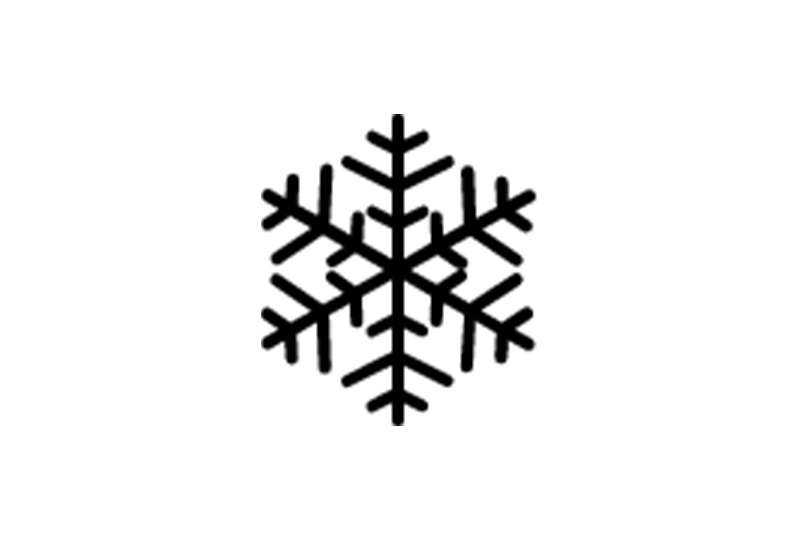 Snow mode
Optimizes traction by pre-distributing power to all four wheels before slippage can occur. For added control, it also accelerates from a stop in 2nd gear.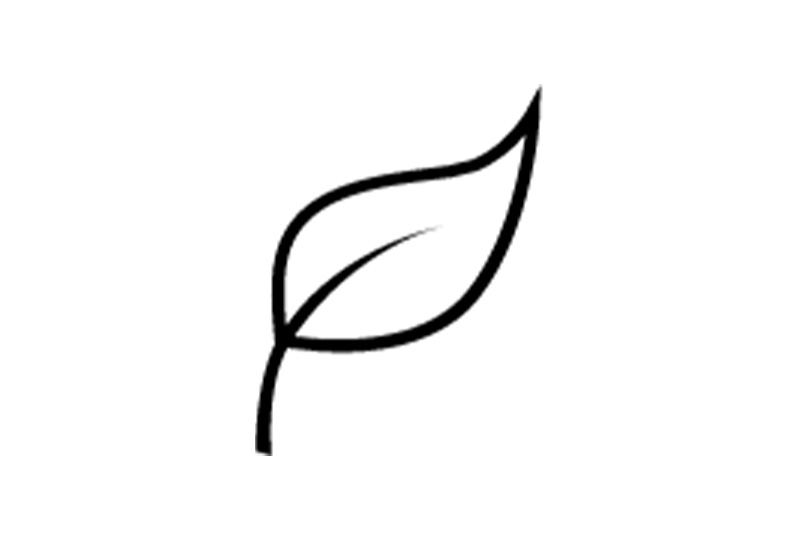 ECO mode
Distributes the ideal amount of torque to the front and rear axles for maximum efficiency, while reducing torque during acceleration to conserve fuel.